Where To Go And How To Get To Serengeti
Getting to Serengeti National Park can be tricky because people are confused about where Serengeti is located.  Serengeti National Park is located in Tanzania. So when you arrange or make your travel plans make sure your destination is Tanzania, not Kenya. Yes, you can get through Kenya but you will be paying more and you will need a visa for both Kenya and Tanzania, which have different laws and regulations and also different fees. If you are using a travel agency or any services make sure they are from Tanzania and also are professional and legit.
Depend on where you are coming from; make sure your port of entry in Tanzania is Kilimanjaro International Airport -Moshi/Arusha (KIA).  Kilimanjaro International Airport is close to Serengeti compared to Mwalimu Julius International Airport(Dar-es-Salaam) or any other airports.    You can arrange ground transportation(vehicle) from KIA to the park. Another option is taking a flight from KIA to Seronera Airstrip or Kirawira Airstrip, there are daily flights from KIA to the park.
If you decide to rent a car and drive by yourself a four-wheel drive, a land cruiser vehicle is recommended. The roads are not in good condition, the distance from Arusha to Serengeti is 325km(202 miles) and will take roughly 8hrs to get there, will be more hours from KIA.  But we will advise hiring a driver will be a good idea and will make things easier. Another option is to take a flight from KIA to one of several airstrips inside the park.
Accommodations
The most popular accommodations in Serengeti Park are various safari camps and lodges.  These accommodations come from luxury to basic ones. Some luxury camps or lodges usually come with a chef, flush toilet internet. Also there are some camps which come with a bathroom and kitchen but need to be shared with other people.  More info about accommodation is available here.       
Food and Drinks
There are a few restaurants near and between Serengeti National Park. The problem is they are a little bit far. But you don't have to worry about that because most camps, lodges and safari operators are providing food and drinks for their guests.  For instance, Serengeti Serena Safari Lodge provides buffet-style meals with a traditional safari theme. It's a great opportunity to experience Tanzanian foods. Also at the Four Seasons Safari Lodge Serengeti,   which has three dining venues. First, an outdoor patio with pizza and  Tanzanian-inspired tapas, then there's a
buffet section with various African and international dishes.   Third, is Boma Grill restaurant. This has a nice set of guests sitting around an open-air fire pit as they are saving African dishes and watching the Masai perform a traditional dance. 
If you want to dine in different experiences many lodges around the park offer bush dining experiences, where diners can enjoy a private meal in the wild.
Serengeti Serena Safari and  Four Season Safari Lodge are expensive. It is something to do for an experience if you can.   There are other safari lodges operators that cover all meals and tours. Keep in mind that some of them charge an additional fee for soft drinks and alcoholic beverages. Another option for those travelers who on a budget, they can purchase food at one of the park's convenience stores to prepare at a campsite. There is a variety of food available in these convenience stores such as raw meat for grilling, snacks, and drinks.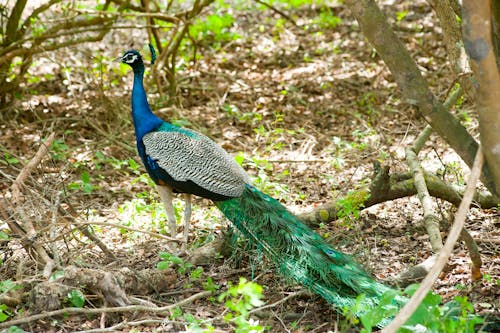 Things to do In Serengeti
There are a lot of things to do  to in Serengeti National Park such as;
Balloon Safari
This can be an evocative and romantic way to experience safari especially for honeymooners.  These Balloon safaris regularly take off from designated sites that's in the Seronera area where the disturbance to animals is kept to a minimum. The safari vehicle drops you off at the take-off site and picks you up from your landing site. Balloon safari begins around 6 am and lasts for  1-2hours,  you will be able to see the magnificent wildlife below over several square miles of the park. The Balloon safari will end with a champagne breakfast in the bush.
Camping Safaris- In the Serengeti  National Park there are different ways of camping;   Budgeting camping, Fly camping, Luxury camping, and Lightweight camping. 
Budget camping
It requires traveling with all your camping gear, this includes a guide and possibly a cook in your vehicle with you. Once you get to camp everyone helps cook and set up. This is  good for budget travellers and also fun. You are going to use extra time in organizing your camp or cooking your food. So when choosing this option make sure you plan your things well otherwise you will spend more time in your camp when you could be out on game drives. Budget camping  uses the less expensive shared or public campsites, but exclusive camps', or campsites with shower and toilet facilities outside the parks, can also be booked and used. Beds are usually mattresses on the floor of a small tent.
Fly camping
It  requires setting up small, temporary camps for a night under the stars, where there's no trees or bushes.  Fly camps are the ideal end to a day's walking safari or game drive, with many unexpected comforts .You get  a canvas washbasin with hot water, fresh towels, hurricane lamps and delicious food cooked on the fire. At night, the sensation of sleeping in light or just under a mosquito net, as the moon shines down and the noises of the African night begin, is the highlight of any safari holiday.
Luxury camping
The name itself explains what to expect . This luxury camping  offer feather pillows, soft towels, gin and tonic on the rocks and four-course gourmet meals in a candlelit dining tent .  The tents are roomy and comfortable, with a veranda in front and a bathroom with hot-water shower, washbasin and toilet directly behind the tent. The luxury tents have a bedside table, gas or solar lamps, chairs and a wardrobe for your clothing. A deep freeze will supply your drinks with ice and keep specialty food items fresh. Laundry is done daily. A large staff will ensure that your meals are gourmet and all your needs in the camp are met. 
Lightweight Luxury camping
Like the luxury camps, tents will have metal or wood-frame beds, standing headroom, a veranda, and small in-suite toilets and hot showers. Unlike luxury camping the tents will be smaller and  the traditional 'A' shape with a central ridge pole. Full staff are available and meals will be three-course affairs served by a waiter in a lantern-lit mess tent, or on a table under the stars. There  is wine, beer, and soda on ice in camp. Lightweight camps like this can be moved overnight and offer an amazing degree of comfort while maintaining the flexibility of a lighter camp.
Wildlife Safaris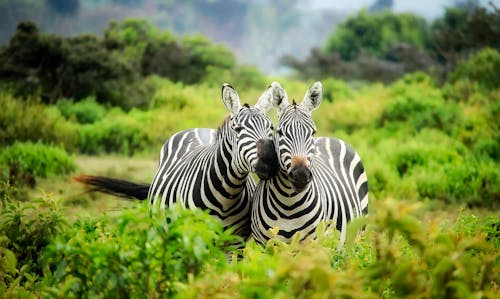 The most important wildlife safari in Serengeti National Park  is Game drive.There are several types of Game Drives which are able to choose the types and durations of the game drives you go on. For the  group safari, the types and durations are usually predefined and fixed. For safaris that make you fly to the game park or reserve, the game drives are normally set and controlled by the lodge or camp you are staying at.
Game drives can be long, hot, dusty and bumpy  on the side note ladies don't forget your sports bra is very recommended, but it's a very fun experience.  Below are types  of Game Drive are:
Early Morning Game Drive
The  Early Morning Game Drive starts around 6 am and normally finishes by 8:30 am. Before living around 5:30 am  camps or lodges they will provide some little light refreshment such as tea, coffee and cookies etc. available from around 5:30 am. The breakfast will be provided  after the game drive.
Morning Game Drive
A Morning Game Drive usually starts after breakfast at around 7:30 am and finishes in time for lunch at around 12:30.
Late Morning Game Drive
A Late Morning Game Drive usually starts between 10 and 11 am, returning for lunch at around 12:30.
Afternoon Game Drive
An Afternoon Game Drive usually starts around 4 pm, returning before dark between 6 pm and 6:30 pm.
En-Route Game Drive
An En-Route Game Drive usually takes place in the morning or late afternoon , like its name states ,it  performs en-route to a lodge or camp etc. The duration of the en-route game drive can vary depending upon the trip. It  can even be just a short drive from the lodge or camp to the park exit etc.
All Day Game Drive
An All Day Game Drive lasts all day like its name suggests.  Lunch is provided, this game drive normally starts after breakfast  around 7:30 am and returns before dark between 6 pm and 6:30 pm. They usually   cover large parts of the park and goes long distance