As things are trying to get back to normal, many people are considering to resume the plans they have for  2020.  Before the COVI-19 Pandemic, people had vacation plans, wedding plans, honeymoons, etc all have been postponed. Not only that we have seen the been seen the cancellation of big events such as the Summer Olympics in Tokyo, UEFA finals in Istanbul, Essence Festival in New Orleans, and many more. Everybody is looking forward to returning to their normal life.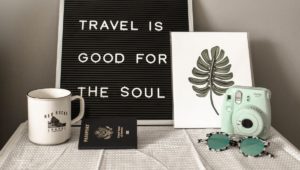 Businesses have been eager to get back to business, finally, some businesses have are starting to operate with some restrictions hopefully everything will go back to normal and we will not have to worry about the pandemic any more.
Since businesses are starting to reopen, the questions travelers ask themselves is this the right time to make vacation plans, or is it the right time to book flights, hotels, or cruises. As we can see right now, flight fares are at an all-time low. There have been several good deals on flights which are very tempting.
But one can still ask themselves will I be able to travel this is due to safety reasons and people are expecting the second wave of COVID-19. Another question is if I buy my ticket and I can't go will I get a full refund, partial or I will lose my money.  Here are some precautions you need to take before you make any travel arrangements.
Read Cancellation Policy.
Before you start booking that flight or hotel you need to look at airline and hotel websites to check out their current change and cancellation policies.
The good thing is many airlines have created temporary policies that allow you to book new flights now through certain dates, with the ability to change and cancel them for a full refund for the next year or even more.
Also, some of them introduced new cancellation and rebooking policies to accommodate customers at this time. Keep in mind these policies are different depends on the airline.
For instance, Delta airlines are now waiving change fees and providing greater flexibility to travel using eCredits through September 30, 2022, and If you're uncertain of future travel plans, they are recommending canceling and then rebooking once your new travel plans are confirmed.
The value of your ticket will become an eCredit for future use. This means the refund will be in terms of eCredits that you can use on Delta airlines.  
Emirates airlines will give cancellation refunds or waive rebooking fees only in these circumstances such as flight cancellation, this is when  Emirates flight is canceled for a specific date or route is suspended for a continuous period.
There is a travel ban, where there is an explicit government notification that prohibits travel from either point of journey origin or destination. The travel advisory, this is a general government advisory against non-essential travel but no travel ban.
Visa process which required visiting an embassy/consulate or mandatory quarantine at origin or destination. A situation where a  passenger is unable to reach the airport, for those countries which have a government lockdown and passengers are unable to reach the airport.
With that being said, it very important to read the policy before you jump into that deal.  As you can see each airline has a different policy one might be good to you and one may not. 
Another thing you need to consider is where are you going to buy your ticket. Are you buying straight from the airline or through a travel agency?  This makes a difference when it comes to changes and cancellation because they both have different policies when it comes to cancellation and refunds.
Airlines will not issue refunds if you bought your ticket through a travel agency, this means the airline policies will not apply to you.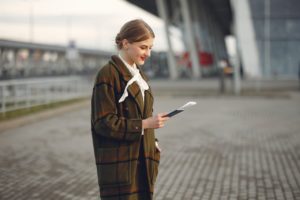 These also apply when you want to do hotel reservations, it's important to check their refund and cancellation policies. There have been many cases where people are not to get their full refund when they cancel the hotels or pay fees for changing dates.
For instance, Marriott will allow full changes and cancellations without charges for existing reservations for any future arrival date as long as the change or cancellation is made by June 30, 2020.
For new reservations and any future arrival date,  between now and June 30, 2020, they will allow the reservation to be changed or canceled at no charge up to 24 hours before your scheduled arrival date.
Make sure you check airlines and hotel websites before you jump into their deals so you can make the right decision and also be in control.
Be sure  about the dates
After seeing the deals floating all over the internet it's still uncertain when can we travel again. Some people think it is not a good idea to jump on those deals or planning a trip.
But many experts are suggesting it will be good your trip dates to around June and up not below that.  According to Scott Keys of  Scott's Cheap Flights, he advised that you should choose the deals that are at least three months in advance. 
You can still get good deals on later dates, for instance, right now there are good deals which are available until November for both domestic and international flights. 
You can choose later dates that will make you comfortable that things will be back to normal and you will be able to go on your trip, instead of early dates which your trip may not happen and then you will be forced to deal with cancellation and rebooking issues.