Where are the best hiking places around the world?
That's the question and this article has the answers you have been waiting for. If you prefer adventurous long walks or being on the mountain's edge buckle and get your walking gear ready because we are giving you the list of the best hiking places around the world from the Americas to Australia its a guarantee one of these places will be on your bucket list if not all of them.
1. Hiking Tour du Mont Blanc in Switzerland, Italy, and France.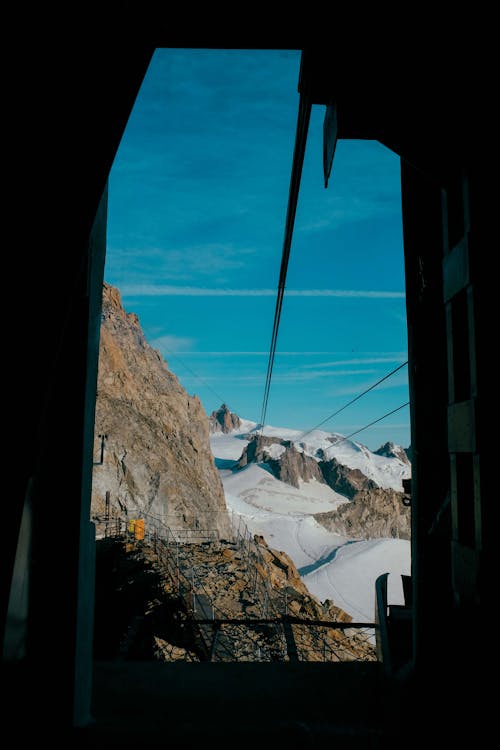 The Tour du Mont Blanc is one of the most popular hiking places, long-distance walks in Europe. It goes around  Mont Blanc massif, covering   110 miles and passes through parts of Switzerland, Italy, and France.
The  TMB route goes the counter-clockwise direction that means it is a circular route and it normally walks in 11 days. TMB is one of the best hiking experiences one can get because there's a lot to enjoy when you are hiking here.
You will travel through three different countries, pass through several mountains, and enjoy the most dramatic views of nature and glaciers of these three countries of Switzerland, Italy, and France.
It is also the route of an annual mountain marathon, which is something else you can enjoy.
2. Hiking Mount Kilimanjaro in Tanzania
Located in  Tanzania, Mount Kilimanjaro is the tallest mountain in Africa and the highest free-standing mountain in the world.
There are 10 different routes in the Mt Kilimanjaro trail. Those routes are Machame, Rongai, Lemosho, Marangu, Shira, Umbwe, Northern Circuit, Crater camp, Western breach, and  Mount Meru. 
The distance on hiking depends on which route you take and usually takes 5-9 days to complete the trail. For instance, if you take the Lemosho route the minimum days to finish are 6 days.
The good thing about this route is it is considered to be the most beautiful route due to its amazing scenery on various sides of the mountain.
Lemosho route has been many people's favorite routes because of its low traffic, and scenic views.  If you take the classic oldest Marang route it will take you a minimum of 5 days.
Most people like this route because it is considered to be the easiest,  because of its gradual slope. It is also the only route that offers sleeping huts in dormitory-style accommodations, compared to other routes you have to make tents or camping.
3. Hiking Trolltunga in Norway
Trolltunga hike located in Norway is one of the best hikes in the world and one of the most magnificent cliffs in Norway, situated about 1,100 meters above sea level.
The hike in  Trolltunga can take  8-12 hours return trip with a total distance of  17.40 miles. While there you need to take safety precautions because Trolltunga is surrounded by steep cliffs and there are no fences.
Trolltunga has hiking season which is June 1st to  September 30th starting before 8 A.M and guided hiking is recommended. The next season is October 1st to May 30th  this is for guided hiking only.
4. Hiking Preikestolen in Norway
If you did watch Mission Impossible -Fall out, you will have a little bit of an idea on how this place looks like, most of the scenes of this movie was shot in this area.
Preikestolen is a steep cliff tourist attraction located in Norway.  The 3.7 miles hike starts at the mountain lodge Preikestolen Fjellstue and takes 4 hours. Hiking in Preikelston is an experience of a lifetime.
There is an option to combine the hike with a fjord cruise or join a guided tour at night or off the beaten track.
5. Hiking The Appalachian Trail in U.S.A
The Appalachian Trail is the longest hiking-only footpath in the world, measuring roughly 2,190 miles in length. The Trail travels through fourteen states along the crests and valleys of the Appalachian Mountain Range.
The trail starts from  Springer Mountain, Georgia, to  Katahdin, Maine.  This long journey will pass through these states  Georgia, North Carolina, Tennessee, Virginia, West Virginia, Maryland, Pennsylvania, New Jersey, New York, Connecticut, Massachusetts, Vermont, New Hampshire, and Maine.
Completing the entire trail needs time and commitment because it can take 5-7 months. You can choose where to start, from Georgia(Northbound) which is very popular and crowded or you can start from Maine(southbound) which is known to be most challenging. Another option you can start from somewhere in the middle is known as flip flops.
6. Hiking Tongariro Alpine Crossings in New Zealand
Tongariro  Alpine  Crossing is located in New Zealand's oldest national park called The Tongariro National Park. Tongariro Alpine Crossing is considered to be a world-renowned trek.
The trail is  12 miles long and it takes 6 to 8 hours to complete.  Tongariro  Alpine Crossing has dramatic awe-inspiring natural scenery,  unique landforms, including the volcanic peaks of Ngauruhoe, Tongariro, and Ruapehu.
The best time to complete the trail will be summertime in   New Zealand which is  December to March. If you want to go during winter around  June to October you will need special skills and a lot of preparation to complete the trail.
This is due to increased risks from snow, ice, avalanche terrain, and sub-zero temperatures.
7. Hiking Indus Valley Trek in India
Located in the Himalaya Ladakh region, close to the borders of Pakistan, Afghanistan, and China, the Indus Valley trek is one of the most popular hiking routes in India.
This place incorporates the regions of Skardu, Leh,  and vast glacial icefields that reach into China. The length of this trek depends on the route you take, but on average, you can expect to hike around 42 miles and can take around 10-11 days to complete.
You will be able to enjoy the existence of the spectacular natural vista and steep valleys. The best time to go hike in the Indus Valley is between June to mid-October.
This is when the region has a stable temperature of 68-86°F during the daytime. If you go after October you will experience cold winds and snow that may block some of the higher routes and during that time most tour operators do not offer guided hikes.
8. Hiking Lares Trek in Peru
The Lares Trek is a 2-3  high-altitude hike in Cusco, Peru, the trek starts near the village Lares, approximately 40 miles north of Cusco and 35 miles east of Machu Picchu.
The trail can be completed as a standalone or be incorporated with a visit to Machu Picchu. This trail is considered to be an alternative to the classic Inca Trail because it is a lot quieter than Inca Trail. 
The route is also known for being easier than the Inca Trail in that one doesn't need to deal with as many steps.
9. Hiking Inca Trail in Peru
Hiking in the Inca trail is one of the most popular things to do in South America. It's also one of the world's most famous hikes.
The hike itself is one of the life experiences that allows you to see ancient narrow paths,  explore the Peruvian countryside, and reach the top of the Andean mountains. 
You will also see perfect Incan ruins, cloud forest, and majestic valley views, and don't forget in the end you will get to the iconic Machu Picchu. The Inca trail is  26 miles and it takes 3-4 days to complete.
10. Bwindi Impenetrable Forest Hiking Trails in Uganda
Bwindi Impenetrable Forest Hiking Trails is a totally different hiking experience. Located in Uganda, Bwindi  Impenetrable Forest it's known for its mountain gorillas.
There are five different day-trails that take  5 to 8 hours to complete. This means the  Hike through Bwindi Impenetrable Forest can take one day or can stay overnight and continue the next day down to scenic Lake Mutanda. There is a lot to see while in these trails such as gorillas, different birds, and animal species.  
11. Hiking Schynige Platte Panorama in Switzerland
Schynige Platte Panorama Trail is a 4 miles heavily trafficked loop trail located near Interlaken, Bern, Switzerland that offers the chance to see wildlife and is good for all skill levels. 
When hiking at Schynige Platte you get a chance to enjoy the amazing scenery, diverse landscape that offers stunning panoramic views of the Bernese Alps.
12. Hiking Lake Sorapis(

Lago di Sorapis) in Italy
Lake Sorapis is one of the most beautiful excursions in the Dolomites Italy.   The lake is famous for its intense color, in hues ranging from light blue to turquoise. 
Lake Sorapis trail is 8.7 miles long and takes 4 hours to complete.  You will enjoy the beautiful Dolomite's views while walking in the amazing forest path and a few narrow ledges.