In less than two months most people will be celebrating valentine's day. Valentine's day is recognized as a significant cultural, religious, and commercial celebration of romance and love in many regions of the world.
The celebration usually takes place on February 14th, people usually spend this day with loved ones, going out for a romantic date in a fancy restaurant, sending flowers, cards, or presents, some people proposed to their boyfriends or girlfriends, etc.
Some people prefer a romantic getaway for valentine's where they can go somewhere like out of town or country and enjoy a new environment, relax and create some memories.
There are many places you can go for a romantic valentine's day getaway in the U.S. Here are some places that you can make valentine's memories with your loved ones.
1. Amelia Island, Florida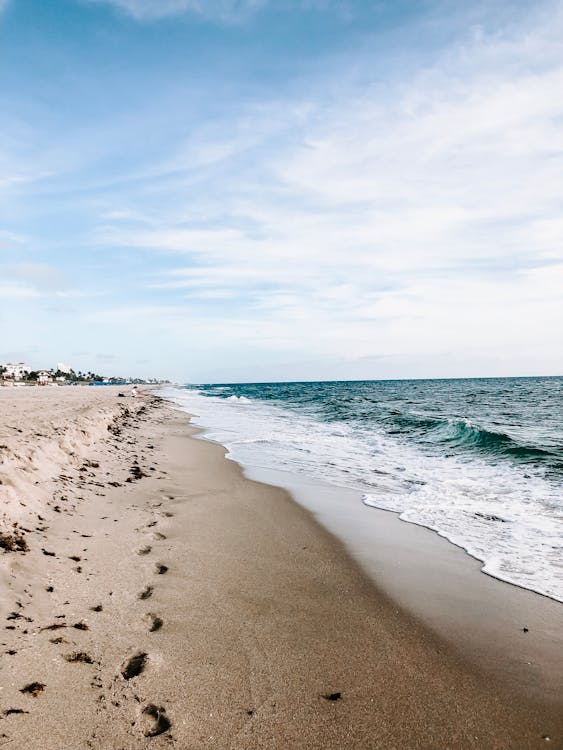 Amelia Island located 30 miles from Jackson, Florida,  it's well known for its pristine nature and uncrowded beaches, it offers world-class golf, spas, and restaurants, If you are looking for a quiet romantic valentine's getaway  Amelia Island is a place to be.
On Amelia Island, you do something different and very memorable like enjoying a romantic beachfront horseback ride or hop in a  private sunset cruise yacht.
Another activity you can do is to explore the scenic Amelia Island Trail by riding a bike or hiking, this is a good activity for those who like outdoor activities. 
There is also an opportunity to pamper yourselves with a couples massage at one of the luxury resorts on the island. 
2. Aspen, Colorado
Aspen is located in a remote area of the Rocky Mountains' Sawatch Range and the Elk Mountains. It's a  popular tourist destination due to its outdoor recreation and amazing ski resorts.
There are a lot of things to do on Valentine's Day in Aspen, from romantic dinners to fun events and activities.  
3. Big Sur, California
Take an epic road trip and travel to Big Sur and enjoy its spectacular scenery and romantic atmosphere. Big Sur is a peaceful destination on the  California coast that has a lot to offer.
It's a beautiful valentine's day getaway for outdoor enthusiasts. You can go hiking on the famous trails and admire the scenery.
If you like to chill at the beach you can stop by Pfeiffer beach, or Sand Dollar Beach and have some atmospheric picnic.
Cape Cod, Massachusetts
Cape Cod is a peninsula located in  Massachusetts, is a very popular summertime destination.  Surrounded by seafood shacks, lighthouses, ponds, and ocean beaches. 
Its unique natural beauty and amazing white-sand beaches make it perfect for a romantic valentine's day destination. Also, the slow pace of Cape Cod makes it a better place to spend quality time with your loved one.
Enjoy different things such as taking a helicopter ride, strolling at the beach, enjoy the Cap symphony, and eating a variety of fresh seafood.
Charleston, South Carolina
This largest city in South Carolina is a low-key romantic getaway. Charleston, South Carolina, is a beautiful city filled with historic homes, art galleries, beaches, and tasty Southern cuisine.
While in Charleston you can head to Sullivan's Island to escape the crowd enjoying this historical island.
To spice up your romance on valentine's day you can book a cruise just for two with Spirit line cruises where they have different packages to choose from.  
You can also hop on sightseeing cruises that can be memorable too and a wonderful way to explore the city of Charleston.
Kauai

, Hawaii
Kauai, also known as  Garden Island, offers many different ways for couples to enjoy a  romantic valentine's getaway.
In  Kauai the couple has an option to relax on secluded beaches, relax in a private luxury villa or go on a hiking adventure along the Napali Coast above the Pacific ocean.  
You can also book a private helicopter tour and enjoy a bird's-eye view of the island or enjoy stargazing. Kauai is known to be the best place for stargazing.
When it comes to dining Kauhai does deliver the best, to make it more romantic you can choose a dinner cruise with Leila Na Pali Sunset Dinner sail or Na Pali Sunset Buffet Dinner Cruise.
Whatever you choose to do in Kauai, you will never be disappointed.
Lanai, Hawaii
Lanai, the smallest island in Hawaii, is truly a romantic place for Valentine's day gateway. The exclusivity of Lanai does make it feel like you are on a different planet.
You can enjoy a luxury resort while indulging in high-end cuisine. A valentine's day in Lanai is guaranteed to be a memorable experience with your loved one.
Besides dining in fine restaurants, there are a lot of activities like golfing, epic back road adventures such as hiking, horseback rides.
The Lanai experience won't be satisfied without water activities, and this place has tons of those like diving, snorkeling in tide pools, etc. 
Martha's Vineyard, Massachusetts
Martha's Vineyard is an island located in Massachusetts. It's a place where you can relax on quiet beaches, explore the historic Edgartown Lighthouse, and enjoy fine dining.
All this contributes to making this island one of the valentine's day destinations. For a memorable romantic valentine's day, book a stay at one of the island's top hotels, you will get the experience of a lifetime because they have a lot to offer to their guests.
Napa Valley, California
Napa Valley is the wine-growing region in the U.S and one of the most famous in the world. Known for its cozy wine caverns, vineyards, chic restaurants, luxury hotels, and spa-treatment, it's not only a wine lover's paradise it's also a  valentine's day romantic getaway.
One can assume that the only thing you can do in Napa Valley is wining and dining that is not true. There are a lot of things you can enjoy with your loved ones such as; visiting the Hess collection Wine & Art museum, there is a lot to learn in this place. 
Hop in a  Napa  Valley wine train tour, is the best way to explore the Napa Valley. You will get to enjoy fine dining and wine tastings, there are different train tours to choose from depending on your needs.
Another thing you can do is to take a break from everything and treat yourself to an amazing spa, or go kayaking and explore the Russian River. 
Savannah, Georgia
Savannah is a  coastal city located in the state of  Georgia. Savannah is well known for its beautiful coastal landscapes,  well-preserved architecture, and its rich, vibrant history.  
The city of Savannah is one of the best places to visit for a romantic valentine's day gateway.  There are a lot of things that you can do with your loved ones,  like take a walk in the River Street area where you can enjoy dining and nightlife.
If you want to make your day special, you get Valentine's day dinner on Savannah Riverboat Cruise and get some dessert at Better Than Sex – A Dessert Restaurant. 
Well, if you want to have more fun than a quiet evening you can head to some dinner and live shows around town where you can have fine dining and entertainment.
Sedona, Arizona
This   Arizona desert town with its majestic red rock scenery and evergreen vegetation makes it easier to express your love.  Whether you are an indoor or outdoor person, Sedona is the best place for a valentine's romantic gateway.
There are a lot of things to do like hiking in Sedona's scenic red rocks such as  Slim Shady trail or the courthouse. Hop into a hot air balloon and see dramatic red rock formations, take an astronomy tour and enjoy night skies.
If you are not feeling the outdoor activities, you can enjoy a romantic dinner in some of the fine restaurants around the town. Go for the wine tasting at the Verde Valley Wine trail or better yet go for a spa and enjoy yourself.
Willamette Valley, Oregon
Willamette Valley is a 150-mile long valley in the Pacific Northwest region located in  Oregon.  Willamette Valley is best known as a wine lover's retreat.  It's home to more than 500 wineries. 
Willamette Valley is truly a valentine's day destination because it has a lot to offer. Enjoy outdoor adventurers such as fishing, hiking, and biking.
Also, don't forget to visit  Silver Falls State Park where you can enjoy the waterfall trail and take amazing memorable pictures.
You can stay at one of the region's luxurious wine country resorts, many of which feature on-site vineyards, spas, and gourmet restaurants, this will be something different and memorable. 
A visit to Willamette Valley will be complete without visiting one of the many wineries in the region where you can taste a variety of local wines while pairing them with delicious foods.