Hello, beautiful friends! Today, we're diving into the fabulous world of stress-free travel packing. You know, the kind where you breeze through the airport with a confident strut and a suitcase that's lighter than your favorite summer salad. Well, get ready to pack like a pro because I've got ten packing hacks that will change your travel game forever. Let's make packing as exciting as a surprise giveaway, shall we?
The Almighty Packing List For Stree Free Travel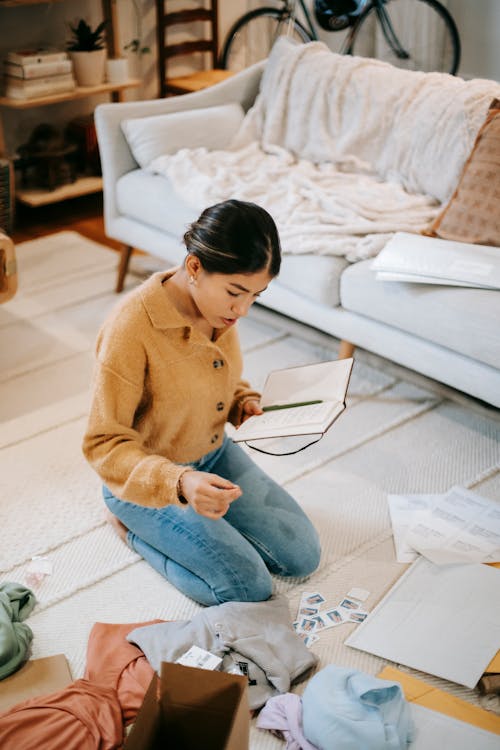 Before you start tossing items into your suitcase like confetti at a party, make a list. Yes, a real list. Write down what you'll need, and then edit it like you're prepping for an Oscar-winning role. This is your travel screenplay, baby, and we're cutting out the unnecessary scenes.
Roll Don't Fold Packing Hacks for Stress Free Travel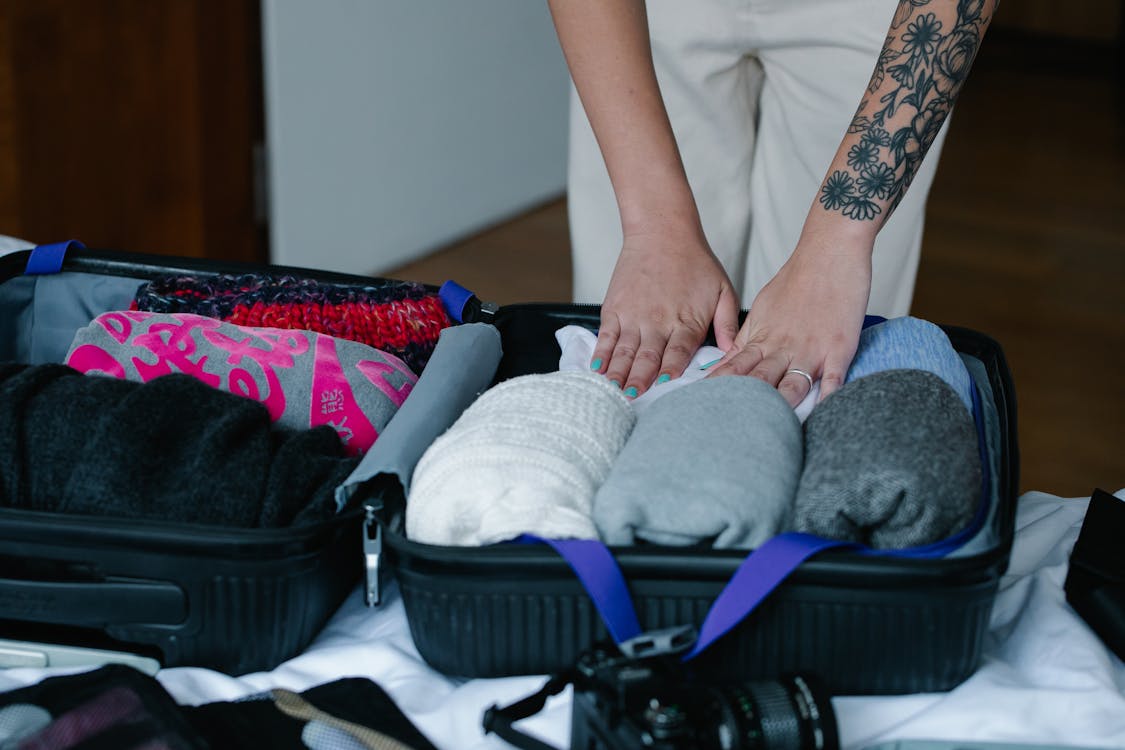 Folding clothes? That's so last season. Roll them up instead! Not only does this save space, but it also prevents those annoying creases that can turn your outfit into a fashion disaster.
The Sock Stash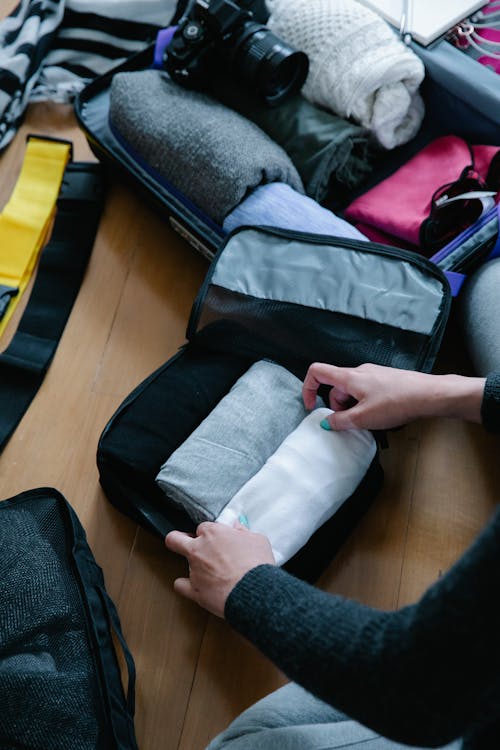 Here's a little secret – your socks can become precious space savers. Tuck small items, like chargers or jewelry, inside rolled-up socks. It's like a tiny treasure chest hiding in your luggage.
Color Coordinated Couture Packing Hacks for Stress Free Travel
Plan your outfits around a color scheme. This way, you can mix and match without overpacking. It's like having your own fashion show every day.
The Magic of Packing Cubes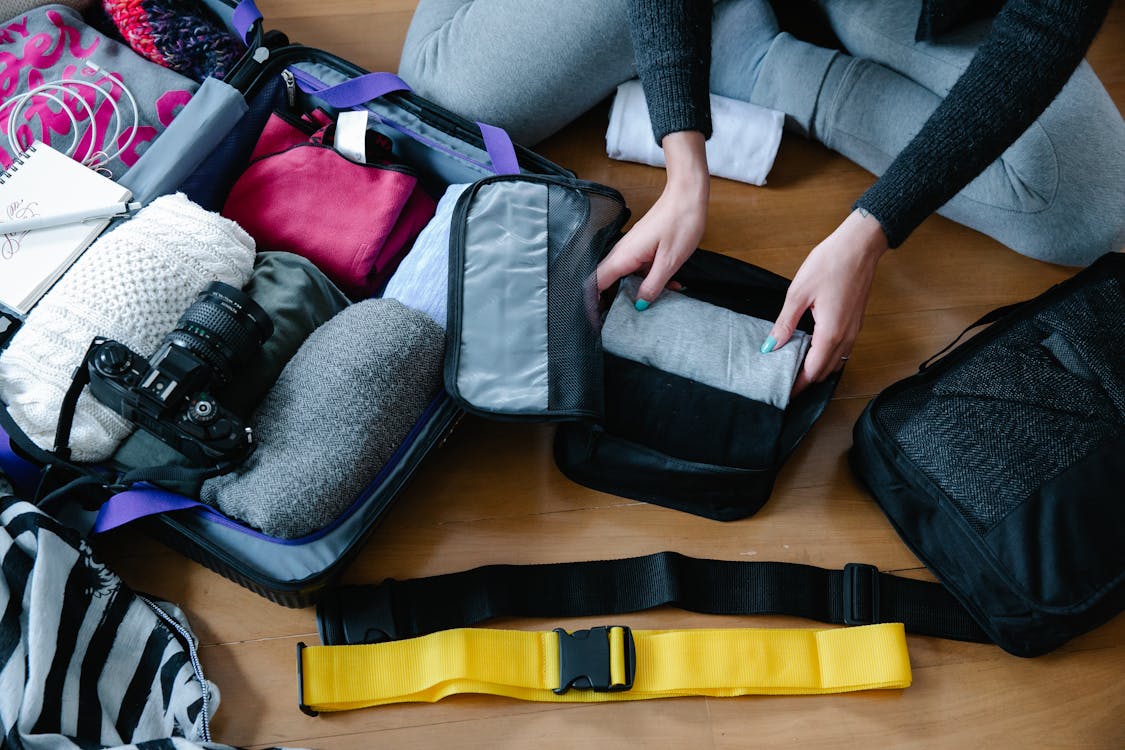 These little wonders are like Oprah's favorite things for travelers. Packing cubes keep your clothes organized, making it a breeze to find what you need. Plus, they come in an array of colors, so you can coordinate like a pro.
Plastic Wrap Protection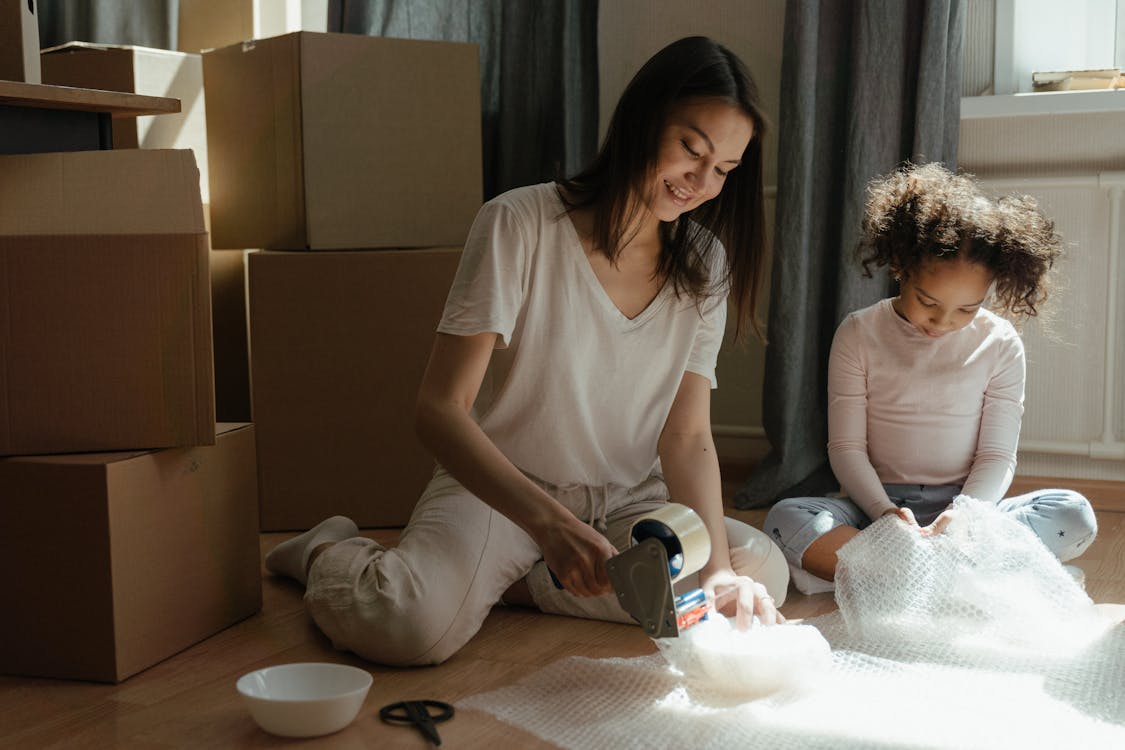 Unscrew the lids of your toiletries, place plastic wrap over the opening, and screw the lids back on. This prevents leaks and explosions, saving your clothes from a shampoo shower.
Shoe Strategy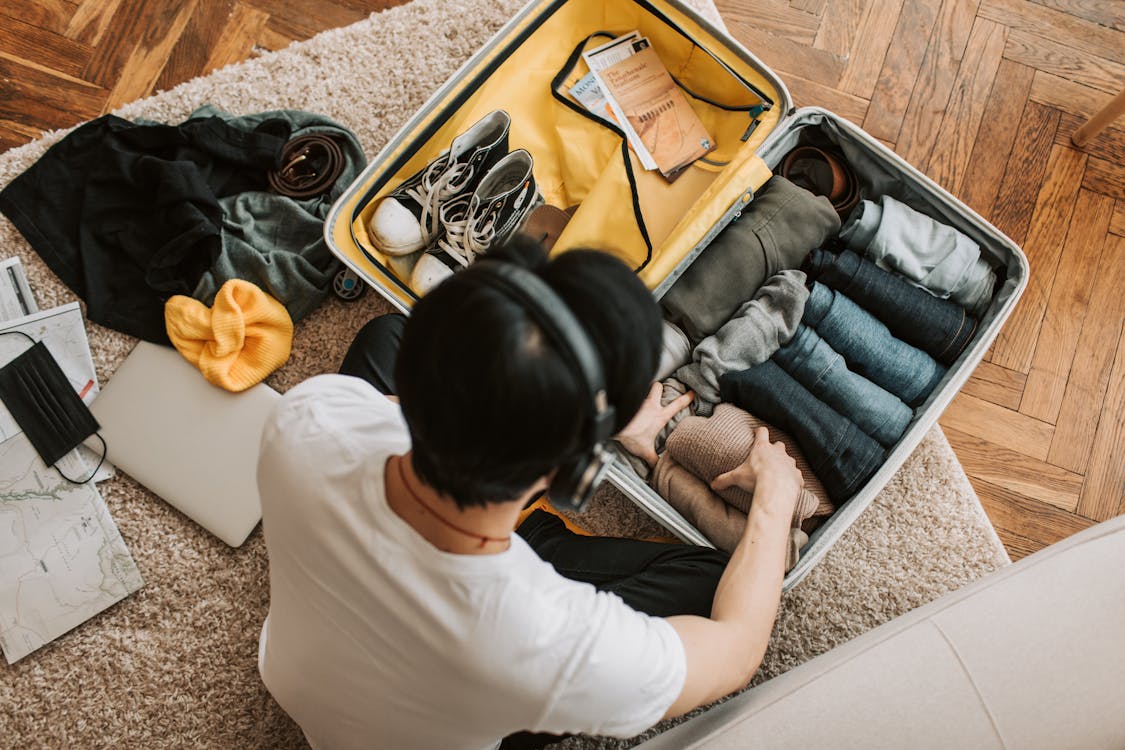 Shoes are bulky, but they're also a fashion statement. To maximize space, pack your socks and undies inside your shoes. It's like a little secret compartment just for your unmentionables.
The Bundle Technique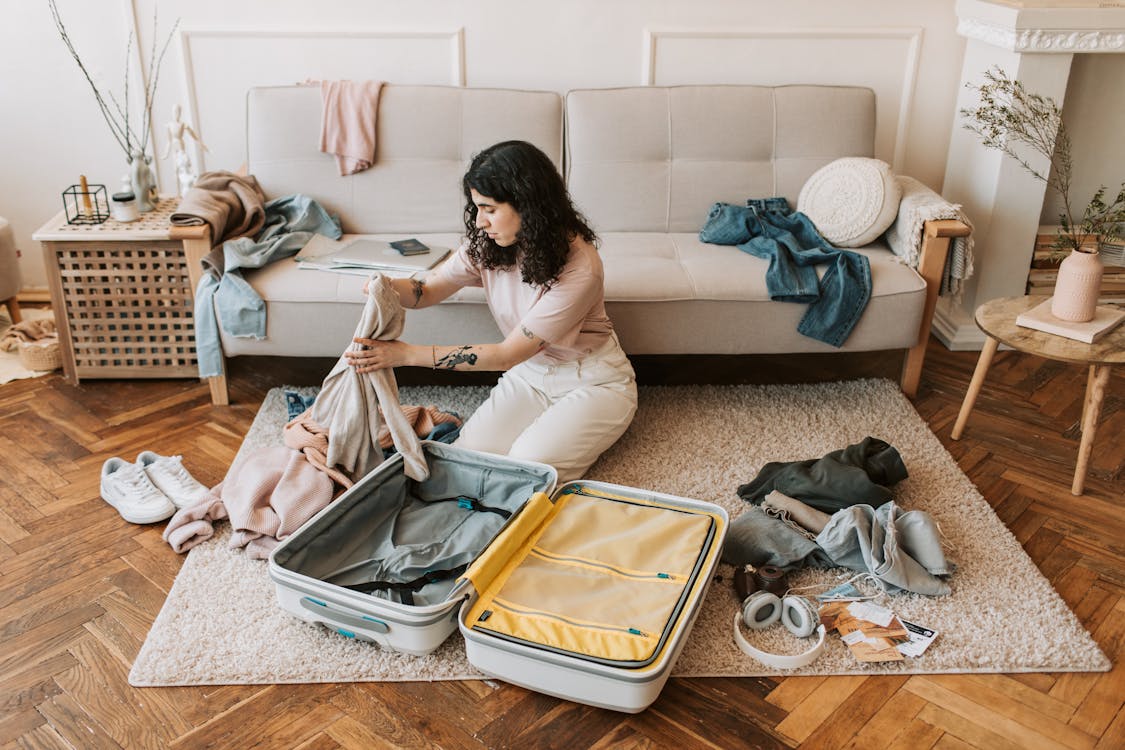 Channel your inner origami master and try the bundle technique. Layer your clothes on top of each other, then wrap them all together. It's like creating a clothing burrito that fits perfectly in your suitcase.
Digitize Your Documents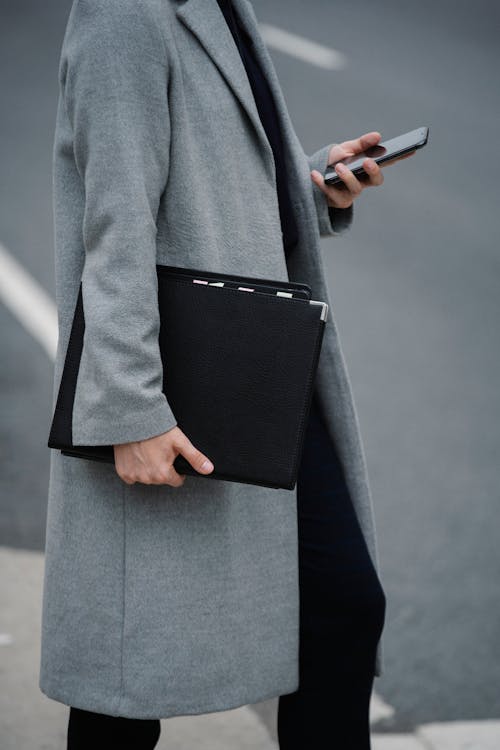 Losing your passport abroad is a traveler's nightmare. Scan or photograph your important documents and email them to yourself. It's the modern-day version of 'Oprah's Book Club' – 'Oprah's Travel Docs Club.'
Emergency Essentials:
Always pack a small emergency kit. Include a first-aid kit, medications, and a mini sewing kit. You never know when you might need a wardrobe rescue.
And there you have it, my fabulous friends! Ten packing hacks to turn your travel stress into vacation bliss. Remember, packing is all about preparation, and with these hacks, you're prepared to conquer the world, one suitcase at a time. Safe travels, and don't forget to pack a little extra joy along the way! 🌍✈️ #TravelHacks #PackingTips #JetsetterJoys