The 2022 holiday travel season is almost here and it's more likely to be a very busy one. Consumers are making holiday travel plans and are also concerned about potential price hikes,  flight delays or cancellations, baggage issues,  and long security lines.
Below are some tips that can help you get prepared for holiday travel which will help you to avoid being stressed.
Purchase your ticket
Well, if you want to take a plane, the plane ticket is already high and increasing by the day. So, if you're looking for the best deal on a flight for Thanksgiving, Christmas, or  New Year's you might want to buy it right now.
According to different travel outlets reports, it shows this holiday season plane tickets can expect to rise   40-45%  more than last year.
This means you find the best deals right now,  book it sooner rather than later. You might decide to wait but there is no guarantee the prices will go down.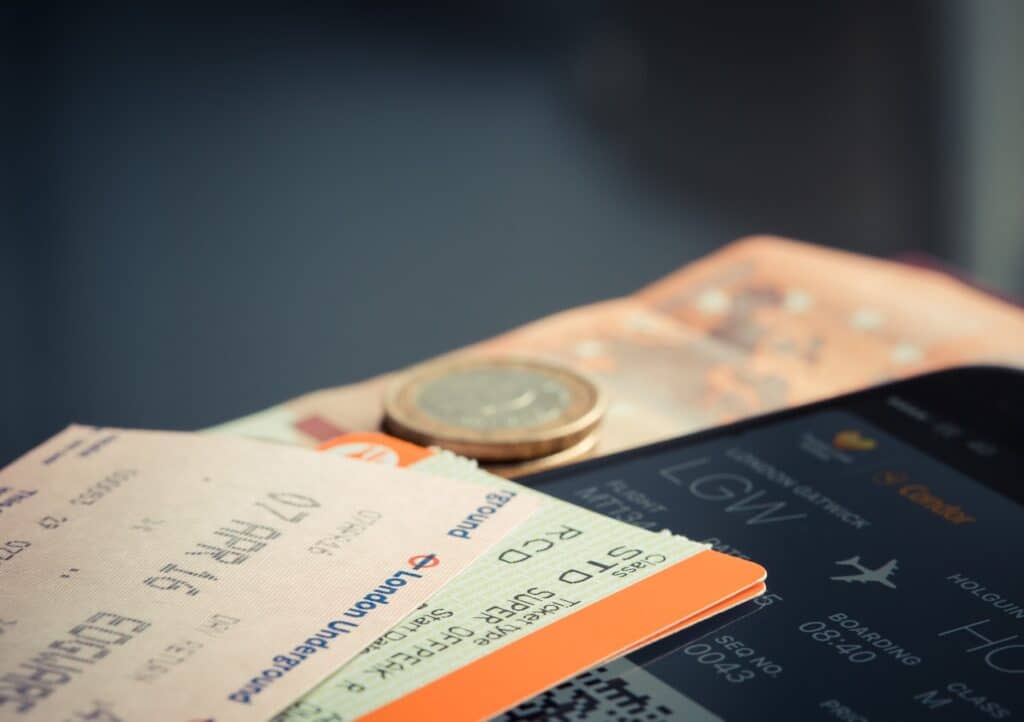 Avoid Busy Travel Days
Sometimes it's hard to get the days off that you want, so you have to schedule your traveling plans with what you have, which might end up being busy days that you should avoid. But if you can, try to avoid the hassle of busy travel days.
Don't travel the day before and after Thanksgiving or Christmas tends to be the busiest for travel. These days have a high demand for flights because everybody is trying to rush to their destination, and prices may also be higher. So, if you can, for thanksgiving, travel on Tuesday and maybe return on Saturday or Monday.
Sunday won't be a good idea because it seems like everyone will be traveling to get back. You will pay more and be in crowded airports. For Christmas, I can't tell a specific day because it goes with a date, unlike  Thanksgiving we know it's the last Thursday of November.
With that being said, consider traveling several days before and after Christmas day. You can expect crowds at the airport around the holidays, so check-in and security lines may be long. Get to the airport early, so you don't miss your flight.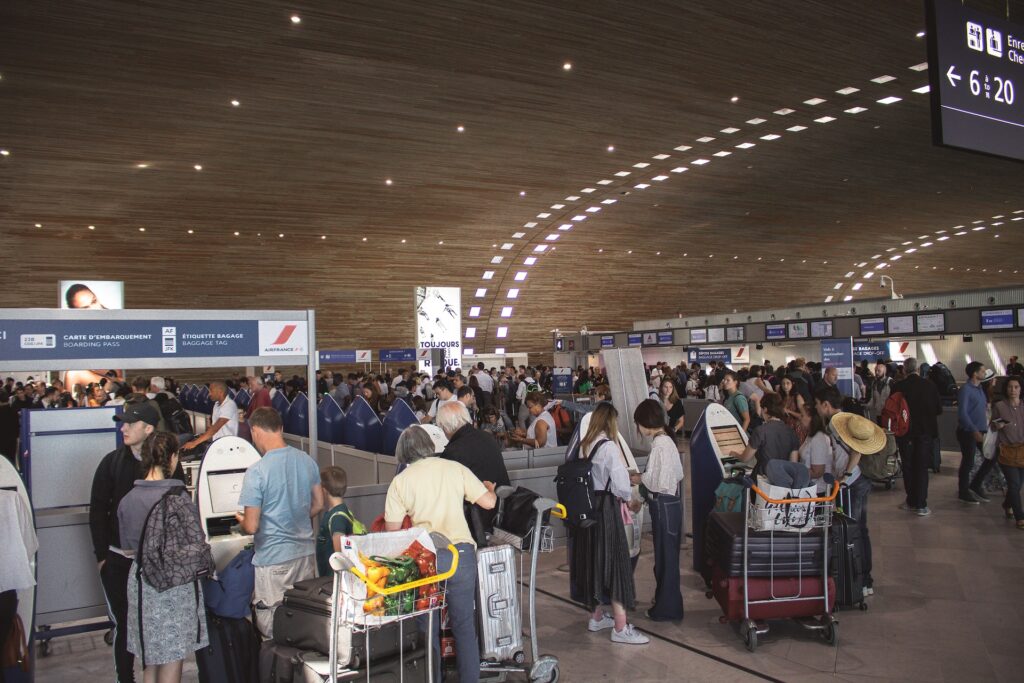 Limit your  packing
Limiting what you can take on your holiday trip can be somehow useful. Sometimes we want to carry extra stuff for emergencies because we can't predict what can happen so we wanna be ready for any changes. But carrying less is good, meaning you can just travel with a carry-on instead of checking in luggage.
Traveling with a carry-on can save you time and money and here is how. First, most flights charge you for checked-in luggage and the prices are different depending on the airline.
Second, when you get to your destination you have to go to retrieve your luggage which can be time-consuming in big airports like Atlanta, where it can take you 15-20 minutes to get to baggage claim depending on what terminal you are at and once you there sometimes you have to wait before they release luggage.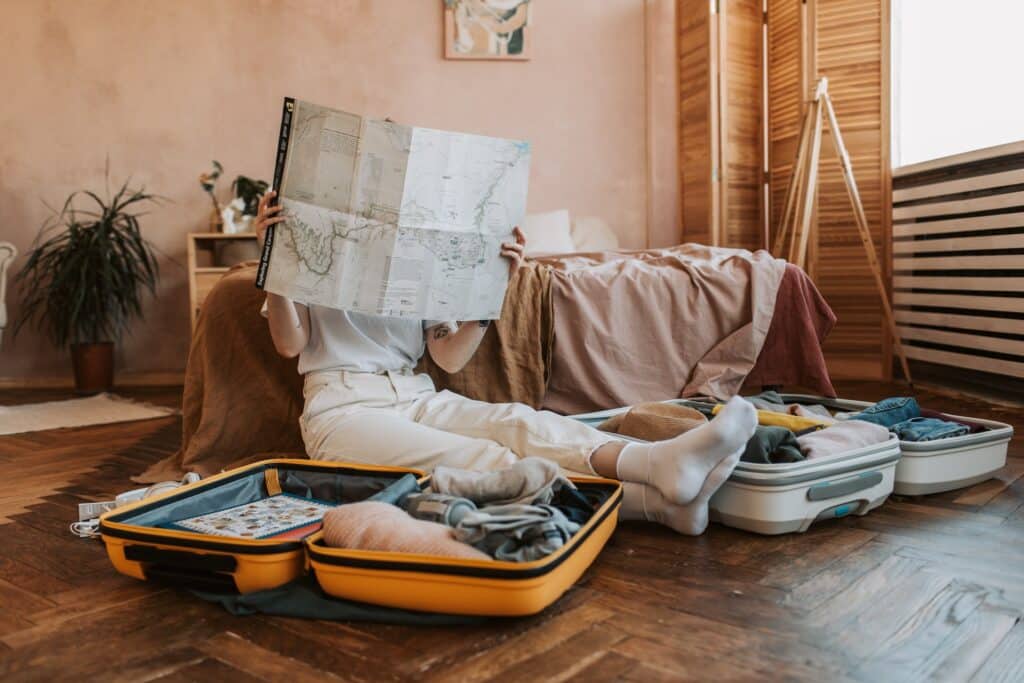 Another thing you can encounter is luggage being lost or headed to different destinations from you. According to the U.S. Department of Transportation reports more than one million bags were mishandled by airlines between January and June 2022. That's up from 629,000 in 2021. This can be very stressful especially when you have important things in your luggage and you can't get hold of it.
If you are planning to travel this holiday season you may want to avoid checking your bags. It will be a good idea if you try and fit everything into a carry-on so you can avoid all the hassle.
Give yourself time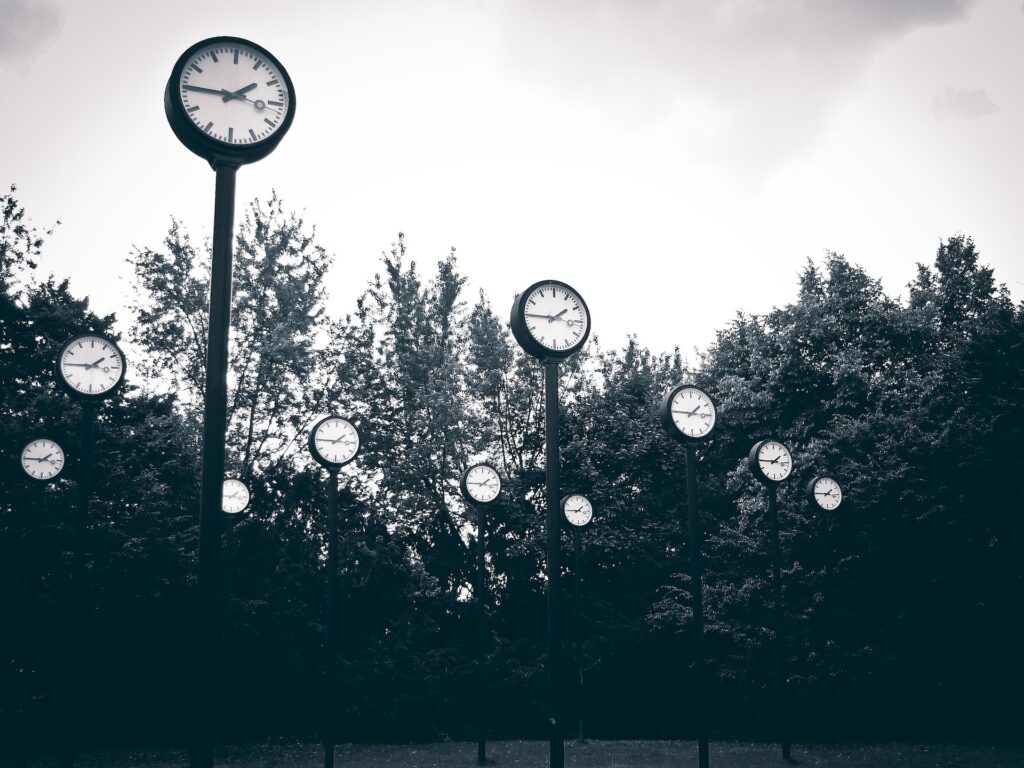 Giving yourself time is the key to not getting stressed.  When you are purchasing your ticket make sure you consider time in many factors. 
For instance, get a ticket that will give you enough room for you to get to the airport without any delays.  If your flight requires a connection, make sure you have enough time for a layover before your connection flight.  
You don't want to have 15 minutes between the flights' and chances are you will miss that flight. You also might want to download the airline's app and turn on the notification so you can get important information such as flight cancellations or delays. 
All in all the holidays can be very stressful, and you don't want to add extra stress on yourself.  Unfortunately, you can't predict how crowds will look or if there are going to be flight delays or lost luggage.
The only thing you can do is to prevent or avoid the chaos by traveling on less popular days. Also, you can purchase your ticket early and don't forget to give yourself enough time if you have to transit or if you have a long drive to the airport.