The year 2020 has been a very very long year full of events from pandemic to elections somehow we feel like we need a break from all of these events. The best way to do that is by taking care of yourself, relaxing, recharging, and get ready for new beginnings whatever that maybe.
The best way to stop for a moment and get away from everyday life stresses and get some peace is through yoga retreats. Yoga retreats are worth it especially when they are well organized.
Yoga retreats can provide a memorable vacation experience, an opportunity to meet new people and learn different things and gain new perspectives in life. There are yoga retreats all over the world but today I want to show you some of the best yoga retreats around the world. Here we go;
1. Kamalaya Koh Samui , Thailand
Kamalaya is the perfect island retreat located in Thailand. A tropical island vibe with deep blue water, long palm trees are some of the things that will surround you on this yoga retreat in the beautiful Kamalaya resort on Koh Samui.
The Kamalaya resort is well known as a multi-award-winning wellness sanctuary. They have a personalized Yoga Synergy Programme, you can choose 3, 5, or 7 days classes and Ayurveda therapy.
In between sessions you can unwind in the lovely spa on top of a hill and sample delicious Thai cuisine and enjoy all that Kamalaya has to offer.
2. Anamaya Resort and Retreat Center, Costa Rica
The Anamaya resort in Costa Rica gives you a life-changing experience yoga retreat. The incredible views of the Pacific Ocean and the lush green jungle of Costa Rica are enough to make anyone want to stay because it gives you a Zen with a touch of adventure.
There is more to do in this yoga retreat like relaxing in a hammock or soak in the magnificent infinity pool. You have an option to take a daily yoga lesson or combine yoga with adventures such as learning how to surf.
If you are into more than yoga, The Anayama offers permaculture, retreat. A permaculture retreat is a special retreat that focuses on a sustainable lifestyle where you will stay at the Rancho Delicioso eco-village in the middle of the rainforest.
3. Nøsen Yoga Mountain Hotel, Norway
If you enjoy being somewhere remote and quiet, the Nøsen Yoga Mountain Hotel, in Norway will be the spot for you. This wintery Norwegian landscape is one of the best yoga retreats in Europe.
Located 906 meters above sea level at the beautiful Panoramavegen was built-in 1888 so it's very different from the resort you used to.
The yoga retreats at Nøsen Yoga Mountain Hotel come in a comprehensive package of yoga and meditation classes, which are both indoors and outdoors.
In addition to your daily classes, there are different activities you can do like cross-country skiing, dog sledding. The retreat is available during both the winter and summer seasons.
4. Vana Wellness Retreat, India
Vana wellness retreat is one of the most famous retreat spots in the world. Located in India, the resort is set among mango and lychee plantations, north of New Delhi.
The Vana Yoga retreat has a large selection of yoga classes, not only that you have the opportunity to immerse yourself in Ayurveda, experience Tibetan healing, and also Chinese herbal therapy.
5. EcoYoga, Scotland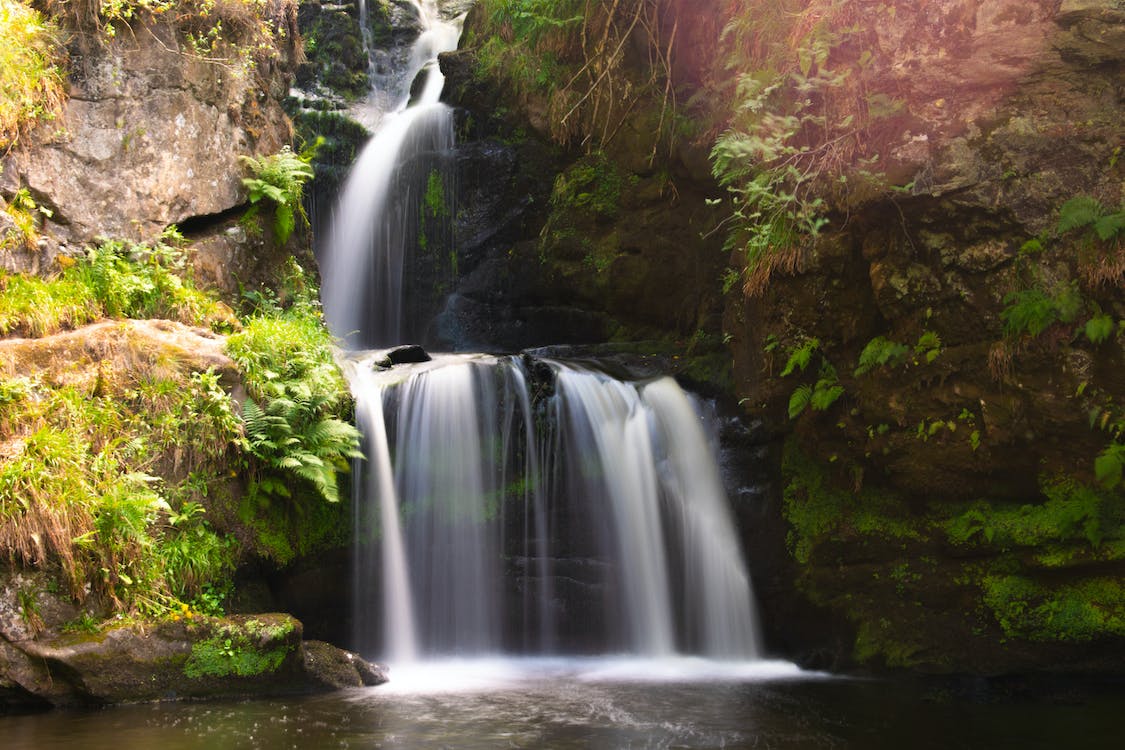 Eco Yoga is a retreat center located in Scotland. Situated on a hilltop, surrounded by dense forests, and a sweeping view of Loch Awe.
Eco yoga run courses and retreats throughout the year, it's the best place to enjoy Scottish nature. Also in the resort, you will find a plunge pool filled with spring water, a solar-heated hot tub, and two incredible pools right next to a roaring waterfall.
Have you taken a bath by the waterfall? Oh well, add that to your list because there are different bathing options and one I think is the best is Lower Gorge Bath.
Lower Gorge Bath is where the river plunges into a natural gorge and joins the mighty Liever River, and that's how Lower Gorge Bath was created, it is a deep bathtub.
The Eco Yoga offers lectures, two classes a day, and delicious vegetarian dishes. If you want to recharge, relax, and have some peace and enjoy nature, this is a place to be.
6. Como Shambhala Estate, Bali
Como Shambhala Estate is located in the rainforest valley near Ubud, Bali. It's a definition of a true Retreat for Change. It has a team of experts such as yoga teachers, an Ayurvedic doctor, and a resident dietician.
While there, you will get a chance to enjoy nature, outdoors, and rise to the sound of birds singing outside your room and spend days exploring the thick jungles and stone temples of this magnificent place and joining Ayurvedic yoga classes next to the babbling river.
7. Fusion Maia Da Nang, Vietnam
Fusion Maia Da Nang located in Vietnam has a perfect yoga retreat with an all-spa inclusive package. The Fusion Maia offers a refreshingly modern take on wellness like an introduction to a vegan diet and other modern wellness programs.
You can take part in daily schedules of beachfront yoga and meditation, or simply allow yourself to kick back and let your twice-daily complimentary spa treatments soothe stress and reduce anxiety.
This place is truly a gateway for those who are looking for a wellness retreat, unforgettable cultural encounters. It blends healthy living with understated luxury.
Fusion Maia will give you breathtaking beachfront views, a range of elegant pool villas, and its special Breakfast Anywhere Anytime. This is a place where you can relax and enhance your overall well being.
8. Yogarosa Ibiza, Spain
Yogarosa has a beautiful yoga retreat in the heart of Ibiza.YogaRosa Retreats offers relief from everyday stress. The Yogarosa's yoga retreat has shady pines, a cooling pool, and aromatic lavender.
While you are here, you can generate healing energy, explore meditation, and deepen your yoga practice regardless of your current level.
Enjoy authentic practices, held in a Bedouin tent with fluttering prayer flags, followed by meditation accompanied by a singing bowl.
9. Villa Lena, Italy
Located on the sweeping olive groves and rolling hills of Tuscany, The Villa Lena is a perfect place for a yoga retreat. It's a beautiful place to recharge and find new inspiration.
There a variety of yoga classes and activities from sunrise yoga sessions on the poolside deck, to go for long walks through neighboring vineyards and dine on food sourced from local farms.
On this yoga retreat, you will be able to enjoy fresh and delicious menus to supplement a healthy lifestyle. There is also a bar where you can enjoy fresh juices and cocktails only made by request since they are freshly made.
Not only that there are organized tours that get you to discover the hidden charms of the property. If you happen to go there during the fall season, you will have an opportunity to participate in grape picking and truffle hunting led by one of the agricultural experts.
10. Trilanka Resort, Sri Lanka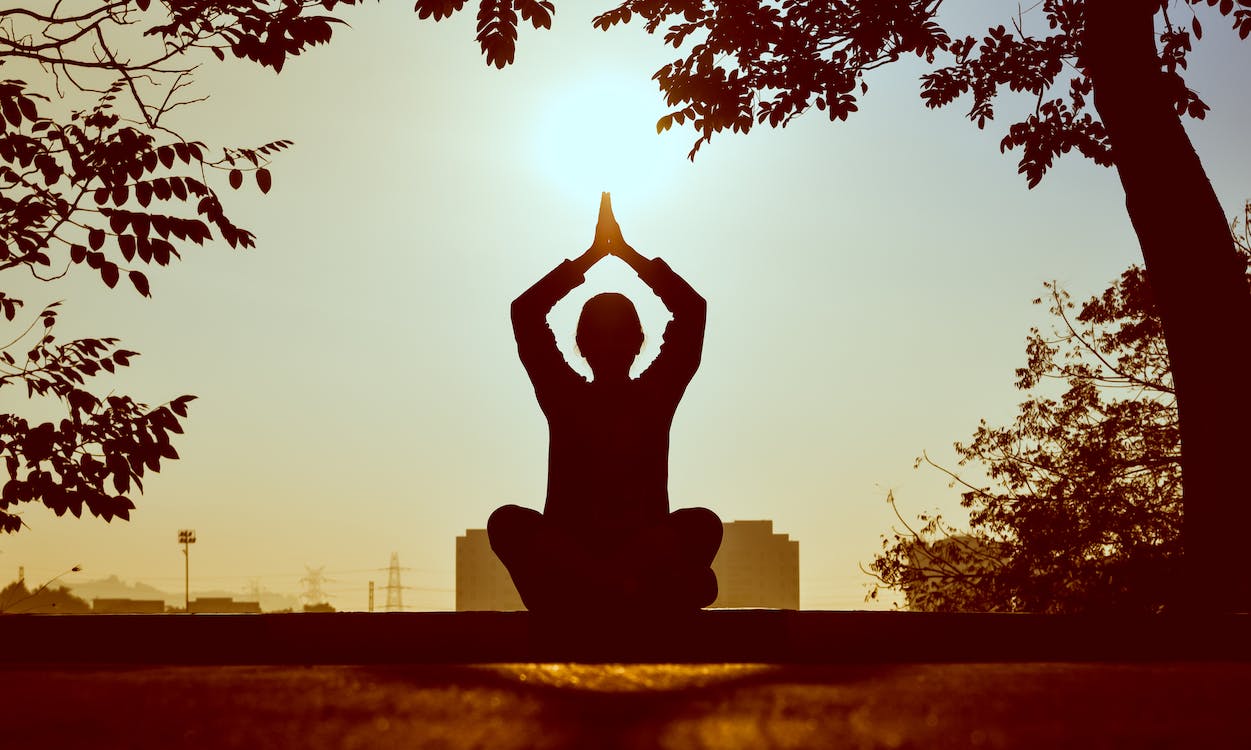 Located in an old cinnamon plantation in Sri Lanka, it is an ultra-sustainable yoga retreat near Lake Koggala, providing the perfect Zen backdrop to practice.
Tri Lanka resort is an elegant, elevated retreat space for physical and spiritual practices. This amazing resort offers individualized and dynamic self-healing through yoga, breath, and meditation.
Sessions are held in a treetop sala above the bamboo grove, and you can spend your free time kayaking, salt fishing, or tucked away in the library.
Tri Lanka resort is well known for its Quantum Yoga which has more to offer when it comes to yoga.
Quantum yoga it's a yoga path that resonates with your personal requirements at all times and balances your inner nature, with the aim of bringing you into a state of greater harmony with the environment.
11. Hotel Sanara Tulum, Mexico
Hotel Sanara Tulum is a barefoot luxury hotel on Tulum Beach in Mexico, overlooking the turquoise waters of the Caribbean.
The place you can feel the warmth of the pristine white sand between your toes as you weave between our beach garden sanctuaries, enjoying the world-class Wellness Center, ocean-front Yoga studio, and highly acclaimed conscious kitchen.
There are three yoga sessions a day, and a good spa if you want to book in for treatments. Between or after the session you can choose to spend your day on the beach, and eat.
The retreat provides meals such as grain, dairy, and refined sugar-free to improve digestive health.