Photography is the art or practice of taking and processing photographs. One can argue that you don't need a good camera to take a good picture. All you need is a skill or creativity intention and there is no motivation like the upcoming 2020 National Camera Day.
But do you know somehow a good camera that has brilliant functions can enhance those skills and give you an amazing photo that you want?
Choosing the best camera can also be a hard task. Today cameras have many functions that you might or might not need. Some people choose the camera based on functions, portability, user friendly, etc.
So we did a little research and found some best cameras that might be good for you depending on your needs or skill levels.
1. Best Digital Camera for Beginners:

Sony A6100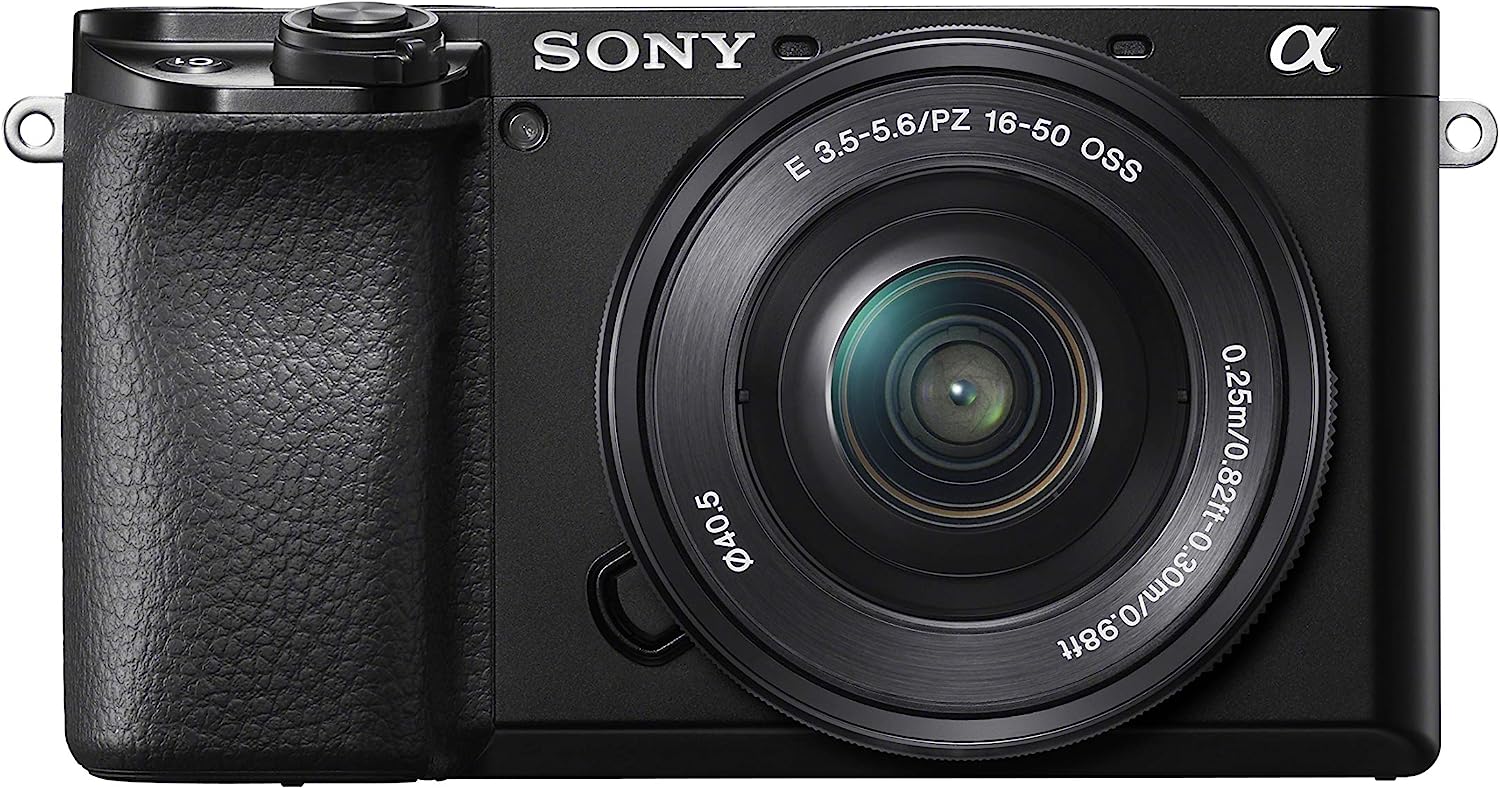 To buy: Amazon
The Sony A6100
It is a beginner-friendly camera. The functions include a 24 2MP Exmore CMOS image sensor, the latest bionz x image processor, and a front-end LSI as implemented in Sony's full-frame cameras which combine to deliver all-round enhancements in image quality and performance across all areas of photo and video capture.
This camera has an excellent autofocus system. The battery can be charged inside the camera, so you can use external battery packs as needed. Great portability which makes it a great all-around camera to use.
It comes with a great app and built-in WIFI which is also easy to navigate and make it super easy to transfer photos from the camera to your phone or any gadget you want to.
Another good function is that you can use the app on the phone to control the camera, I think this is so amazing because it makes it easier to take solo photos, or when you want to include everybody and no one is being left out to control a camera.
With this camera, you will be able to enjoy the high-quality image shots, the superb autofocus speed, and no problems with low resolution.
Sony A6100 is not the fanciest camera but gets a job done especially for beginners.
2. Best Digital Camera for Kids: Olympus Tough TG-6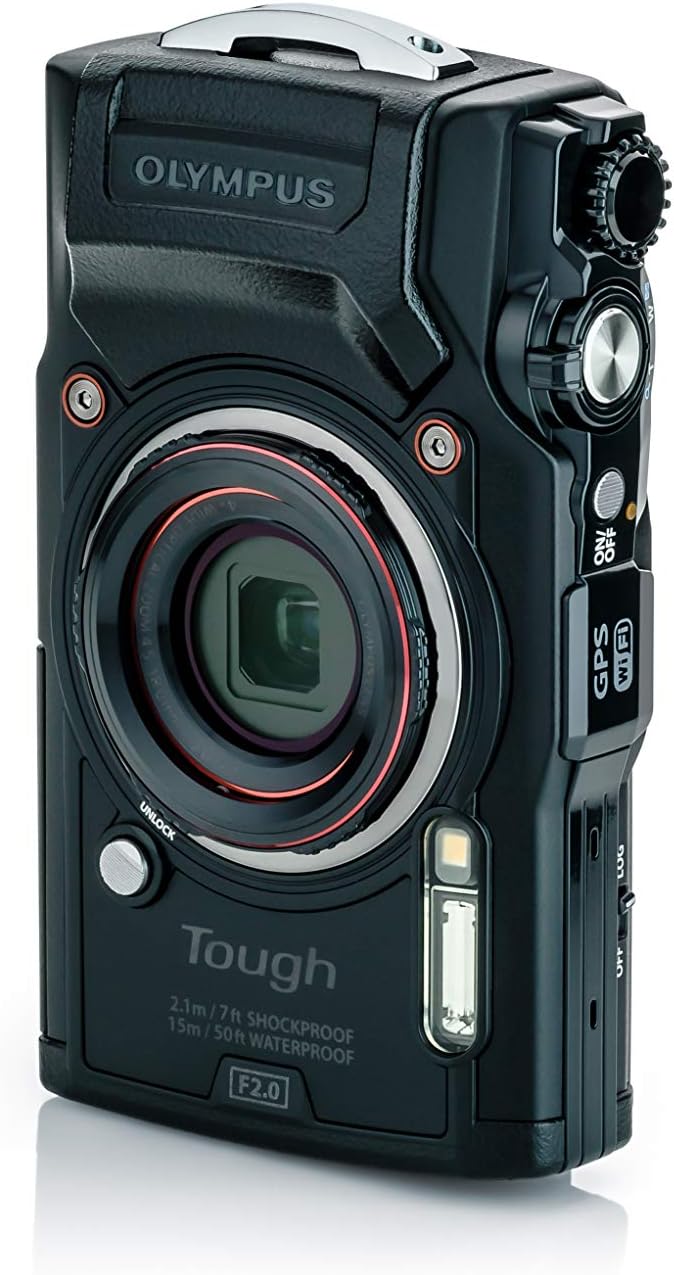 To buy: Amazon
Olympus Tough TG-6
This camera is not only good for kids it's also good for adventures and those who need a sturdy point and shoot. It is waterproof, can go 50 feet deep in the water, can also survive a drop from 7 feet, and will even resist 200 pounds of pressure. That's why it has been considered the best camera for kids.
A child can drop it in the bath or swimming pool, throw it down the stairs, or walls, and the TG-6 will keep working as normal. Again TG-6 is not a toy it's a real camera but was categorized as best for kids due to its durability, but it does get the job done.
It's also good for adventurers, for those who like hiking steep mountain trails, skiing in the wilderness. This camera has been built to endure all the extreme environments.
You can drop it, step on it, go deep underwater, or out into a freezing blizzard the TG-6 will keep rolling shooting awesome stills and video.
The TG-6 has the following features; High-resolution F2. 0 lens, maximum 8x zoom, true pic VIII, back-illuminated CMOS Image Sensor. 5 underwater shooting modes including underwater microscope, 3 underwater white balance modes.Image File Format: JPEG, RAW.
The variable macro system consisted of 4 macro shooting modes, magnified shooting up to 1 centimeter from the end of the lens. Waterproof (50 feet / 15 meter), dustproof, shockproof (7 feet / 2. 1 meter), crush-proof (100kgf), freezeproof (14 degree Fahrenheit/ -10 degree Celsius), anti-fog. 4K movies and Full HD 120 fps high-speed movies can be recorded.
Overall the TG-6 is a very good compact camera it takes good high-quality images, Pictures are bright and lively. It performs well in low lights, and underwater photos are very strong.
3. Best Digital Camera For Travel: Sony RX100 VII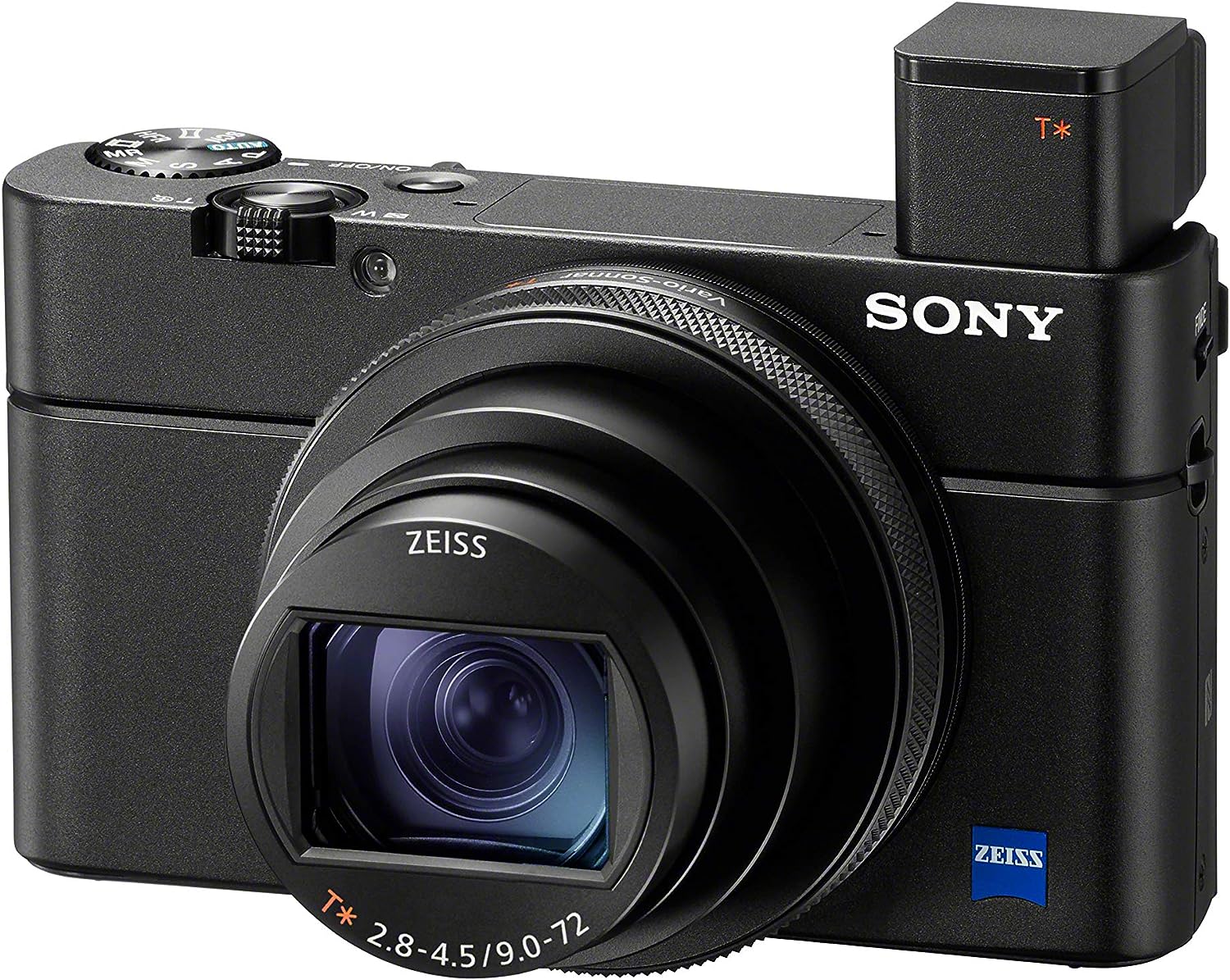 To buy: Amazon
Sony RX100 VII
Sony RX100 VII has Impressive performance and image quality. It's good for photo enthusiasts and pros on the go due to its size and performance. This camera has the following features; 4 K video with s log3 and Interval Shooting.
Microphone jack and vertical position data recording. Active mode image stabilization in 4K video recording and Movie Edit add on compatible. High-speed Autofocus(AF), 357 points focal plane Phase detection AF, and 425 points contrast-detection AF.
It also has up to 20 fps blackout-free shooting, using up to 60 times/sec. Af/AE calculations.The 20. 1MP 1. 0 Type stacked CMOS sensor, Zeiss Vario Sonnar T* 24 200 millimeter F2. 8 F4. 5 large aperture high magnification zoom lens
Ai is based on real-time tracking for stills and movies, and touch tracking. Real-time eye AF for human (stills and movies), and an animal (stills only)
This is a good camera that provides good images and not so complicated. It's easy to carry because of its size, that's why we pick it up as a travel camera or to go camera.
4. Best DSLR Camera: Nikon D780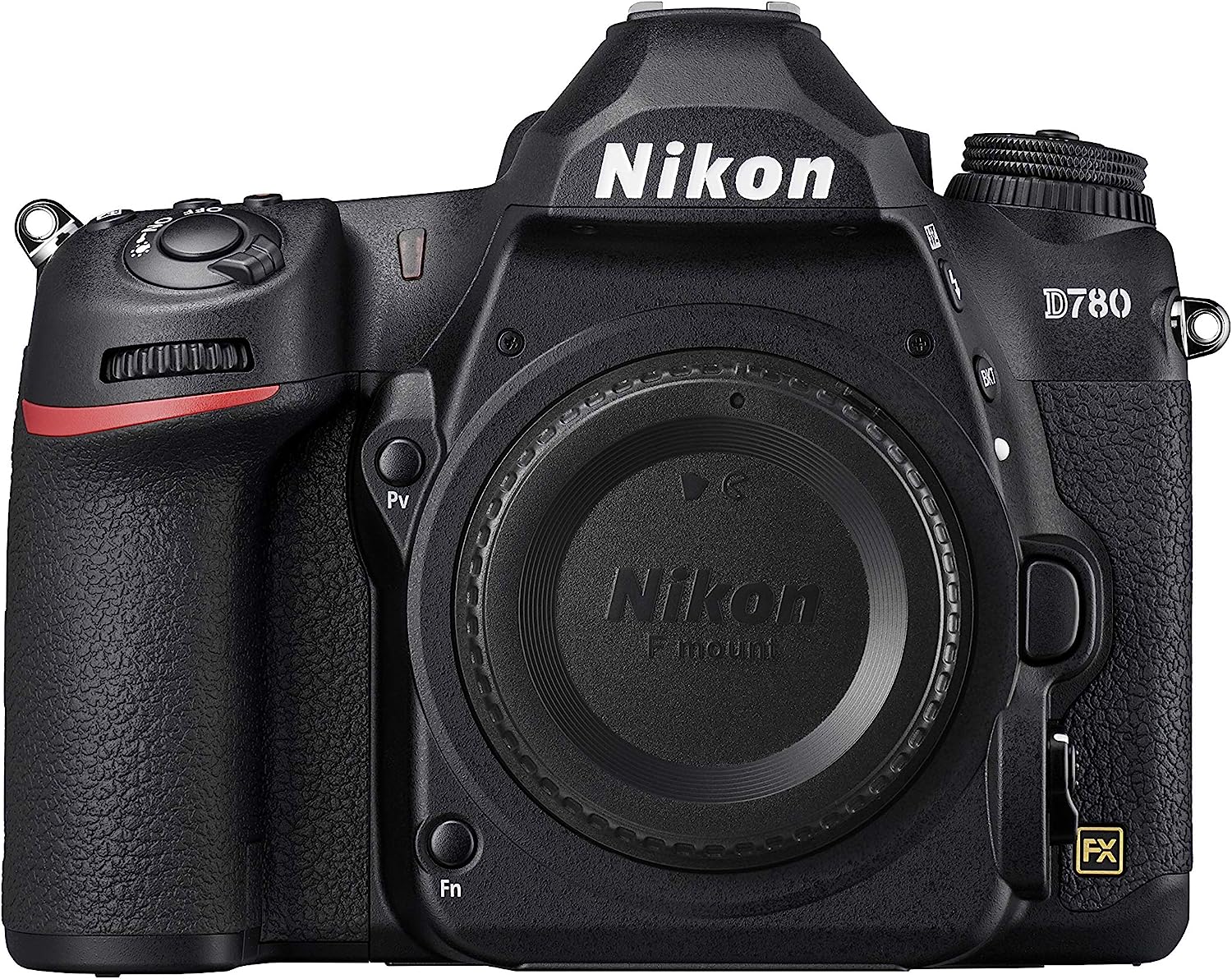 To Buy: Amazon
Nikon D780
Nikon D780 has a balanced performance, features, images quality. It's good for anyone who still needs an optical viewfinder and marathon battery life. His camera is good at capturing fast-moving action subjects and time-lapse sequences plus the best rich 4K videos.
Thanks to Its 51-point AF system it helps detect and tracks subjects more tenaciously. The AF system brings huge enhancements in live view shooting, with wide 273-point coverage and eye-detection.
Not only that it offers a rich array of advanced image-making options, from improved time-lapse movies to shutter speeds of 1/8000 to 900 s, and diverse movie functions including 4K UHD/30p with HDR (HLG) support.
Combined with the effortless handling of a touch-operable LCD, the D780 lets you stay nimble, and seize every imaging opportunity. It has great ergonomic, lightweight compared to previous Nikon generations.
5. Best Full-Frame Mirrorless Camera: Sony A7R IV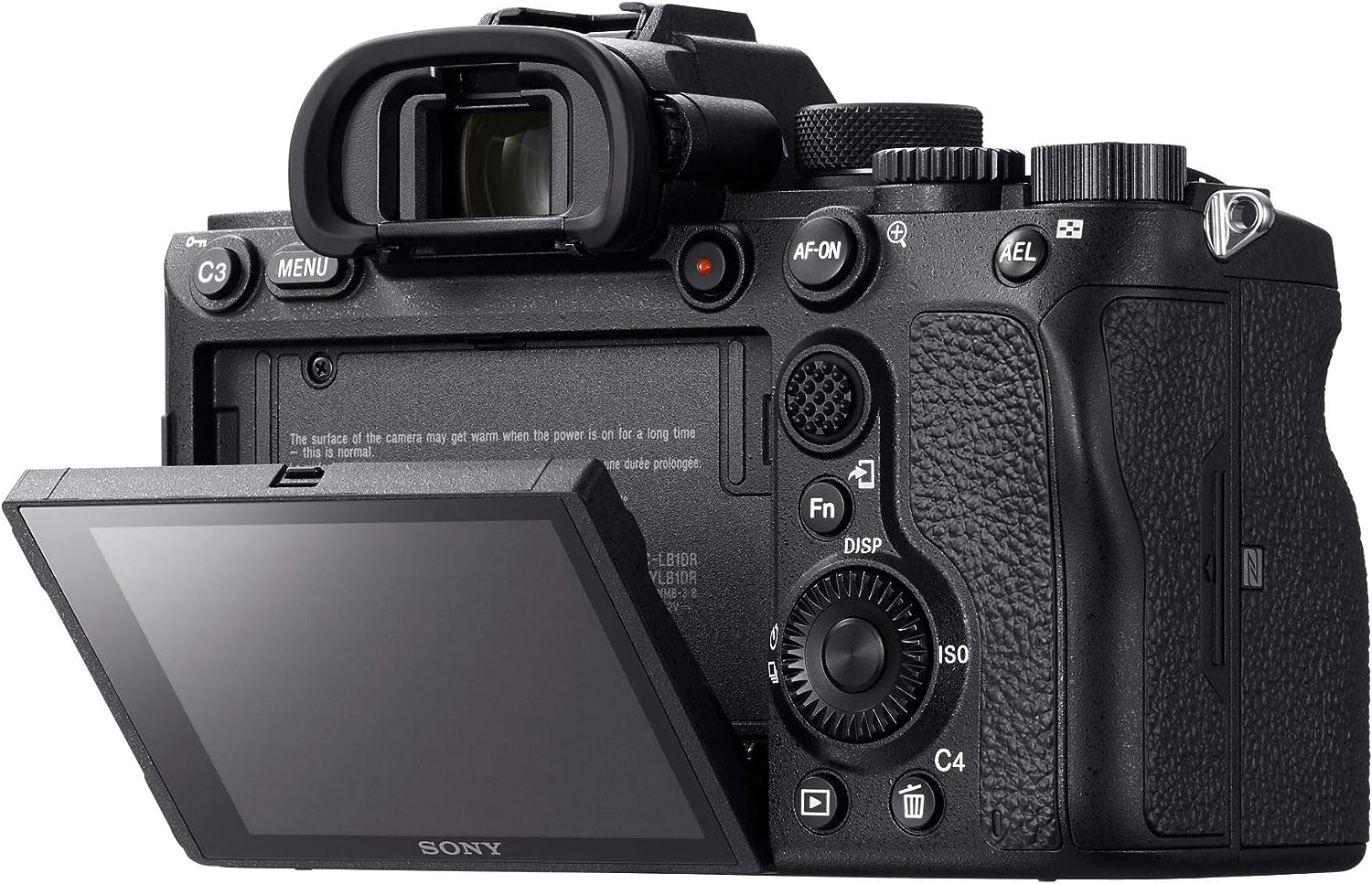 To buy: Amazon
Sony A7RIV
Sony A7RIV is a class-leading resolution and fast performance camera. This camera is good professional photographers and serious enthusiasts. It's 61 megapixels (MP) is perfect for most demanding photographers.
The evolutionary leap in image processing power and efficiency of the Sony A7R IV combines a high-resolution 61MP back-illuminated Exmore R CMOS image sensor with impressive shooting speeds of up to 10 fps with full AF/AE tracking, as well as beautiful 4K HDR video, wide 15-stop dynamic range, and high sensitivity with area-specific noise reduction.
Sony A7R IV has the following features; a stunning resolution from its world's first 61MP full-frame 35 millimeters back-illuminated Exmor R CMOS Image Sensor. High speed: up to 10Fps continuous shooting at 61MP with AE/AF tracking; 26.2MP in APS C crop mode.
Fast Hybrid Autofocus with 567 Phase detection AF points and 425 contrast AF points to cover more area. Advanced subject recognition, perform real-time tracking and real-time eye AF for humans, animals, and movies. It also provides accurate color reproduction.
Provide full pixel readout without binning in super 35-millimeter mode; S log and HLG recording feature for 4K videos. It comes with an electronic viewfinder.
6. Best Digital Camera for Video: Panasonic Lumix GH5
To buy: Amazon
Panasonic Lumix GH5
The GH5 is a hybrid camera that can shoot both stills and videos without cutting corners. This camera is for those who put much emphasis on motion content as they do on still photos.
It is the best mirrorless camera for recording video than most camcorders and it shoots stills, too. The Lumix GH5 has the following features; a 20.3 Megapixel micro four-thirds sensor with no low pass filter to capture sharp images with a high dynamic range and artifact.
Freezeproof to 10 degrees the durable magnesium alloy body withstands heavy use in the field; Splash/dustproof construction with weather sealing on every joint, dial and button.5 axis dual image stabilization corrects all lenses, including classic lenses not equipped with O. I. S, to eliminate Blur and nearly eliminate body and lens shake in both photo and 4K video recording.
Records silky smooth 4K 60P/50P (QFHD 4K: 3840 x 2160/ MOV or MP4) video with internal 4: 2: 2 10 bit 4K video recording, Plus exclusive 6K photo and 4K post focus records photos up to 60Fps. 3.5-millimeter audio port, connect to devices with USB 3.0, an external monitor or external Recorder with a full-size HDMI port; Available Twin SD card slots (UHS-II U3 Compatible)
Lumix GH5 It's great for photos, video, and has cool features. It has a post focus feature which is great. The other best thing you can find in this camera is high frame rate capabilities and the uncompressed video. It can be used for interviews, professional photoshoots, studio work, and music videos.
7. Best Digital Camera Overall: FujiFilm X-T4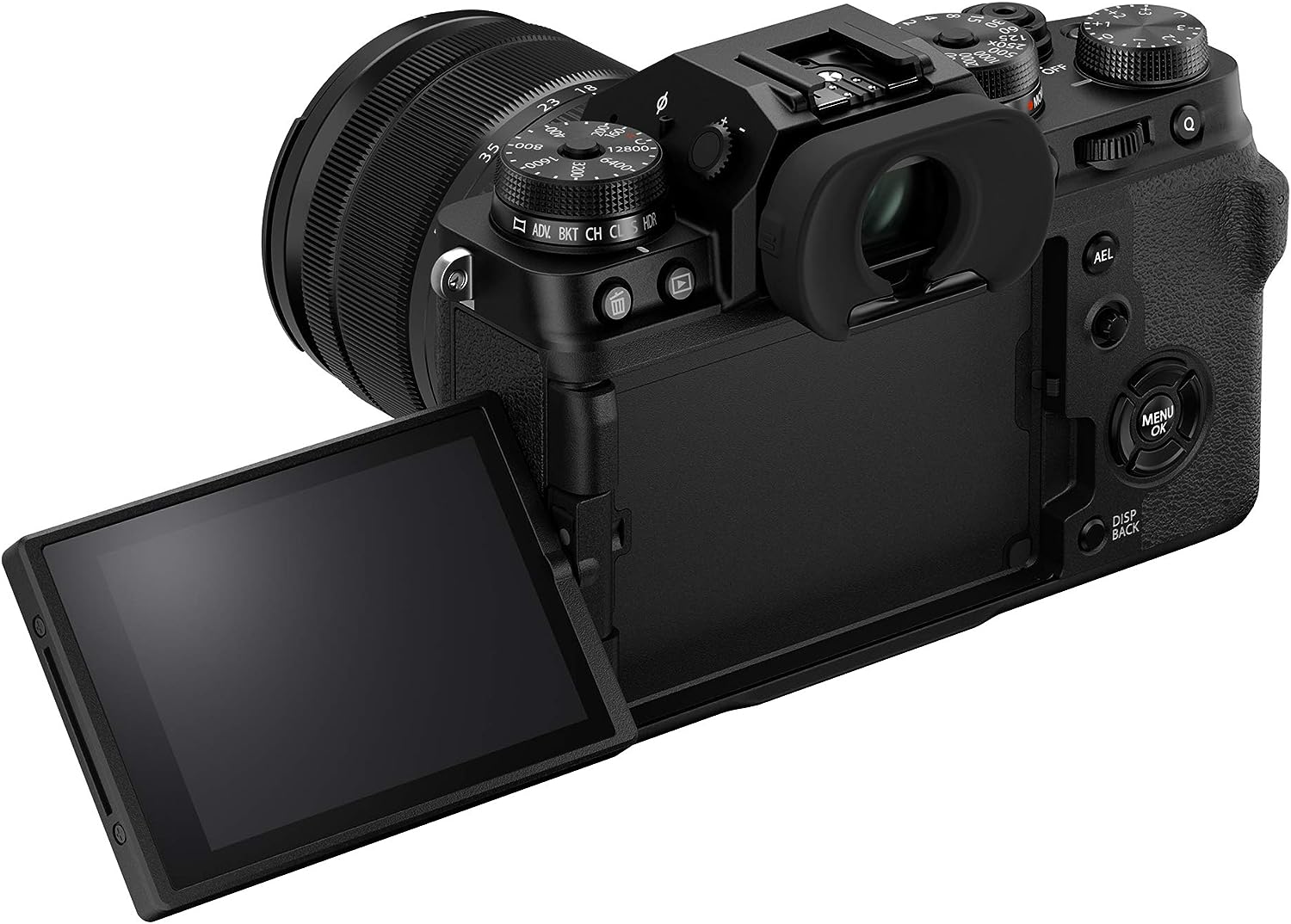 To buy: Amazon
FujiFilm X-T4
The X-T4 is a high-performance camera. It's good for enthusiast photographers, or anyone looking for a one-size-fits-all camera.
This camera is the definition of elegant styling that meets high-tech performance. X-T4 has a powerful image-making tool that offers professional photo and video functionality that can be quickly and easily accessed at the flick of a switch. X-T4 offers five-axis In-Body Image Stabilization, autofocus sensitivity down to -6EV, and Full HD/240p super slow-motion video recording.
It also provides improved AF tracking performance and enhanced battery life compared to X-T3, along with a new mechanical shutter that is capable of making images at 15 frames per second and 300,000 actuation. High-resolution movie footage can be made at DCI 4K/60p in 10-bit color, while the addition of a newly designed optional.
Vertical Battery Grip uses two extra batteries to provide nearly 2,000 still frames before needing to recharge. X-T4 is the ultimate camera for hybrid image-makers who want the versatility to make the most of their creativity.